Jam Monster
---
Pride and Vision are the driving factors in the development of Monster Vape Labs. We are dedicated and creative e-liquid brand owners and passionate consumers of our own product. We knew what an e-liquid manufacturing facility should look like. We also knew the reality of what some of the "facilities" out there were like. Instead of settling for "good enough", we set out to make the most badass, cleanest, technologically advanced e-liquid manufacturing facility in the world…and succeeded. Welcome to Monster Vape Labs.
When you walk through the doors on Monster Vape Labs, you are instantly blasted with hip-hop music on full blast. You see Kaws figurines and Off-White Ikea rugs. You feel the cool air of a temperature controlled facility with an ambient temperature of 65 degrees (in the middle of Orlando none the less) that will have you asking for a hoodie in the middle of summer. You can feel the cleanliness of the facility. We didn't just want to make a facility where we made e-liquid. We wanted to make an atmosphere where our chemists, mixologists, line workers, pickers and packers feel pride in the product they are making. We set out to make a place that no one wanted to leave. Somewhere dope. That's the vibe at Monster Vape Labs. 
Monster Vape Labs is committed to responsible and sustainable manufacturing of e-liquids that meet and exceed all regulatory and industry standards. We take pride in producing a superior quality product made with premium ingredients and proprietary formulations that offer distinctive and satisfying flavor experiences for our clients' customers.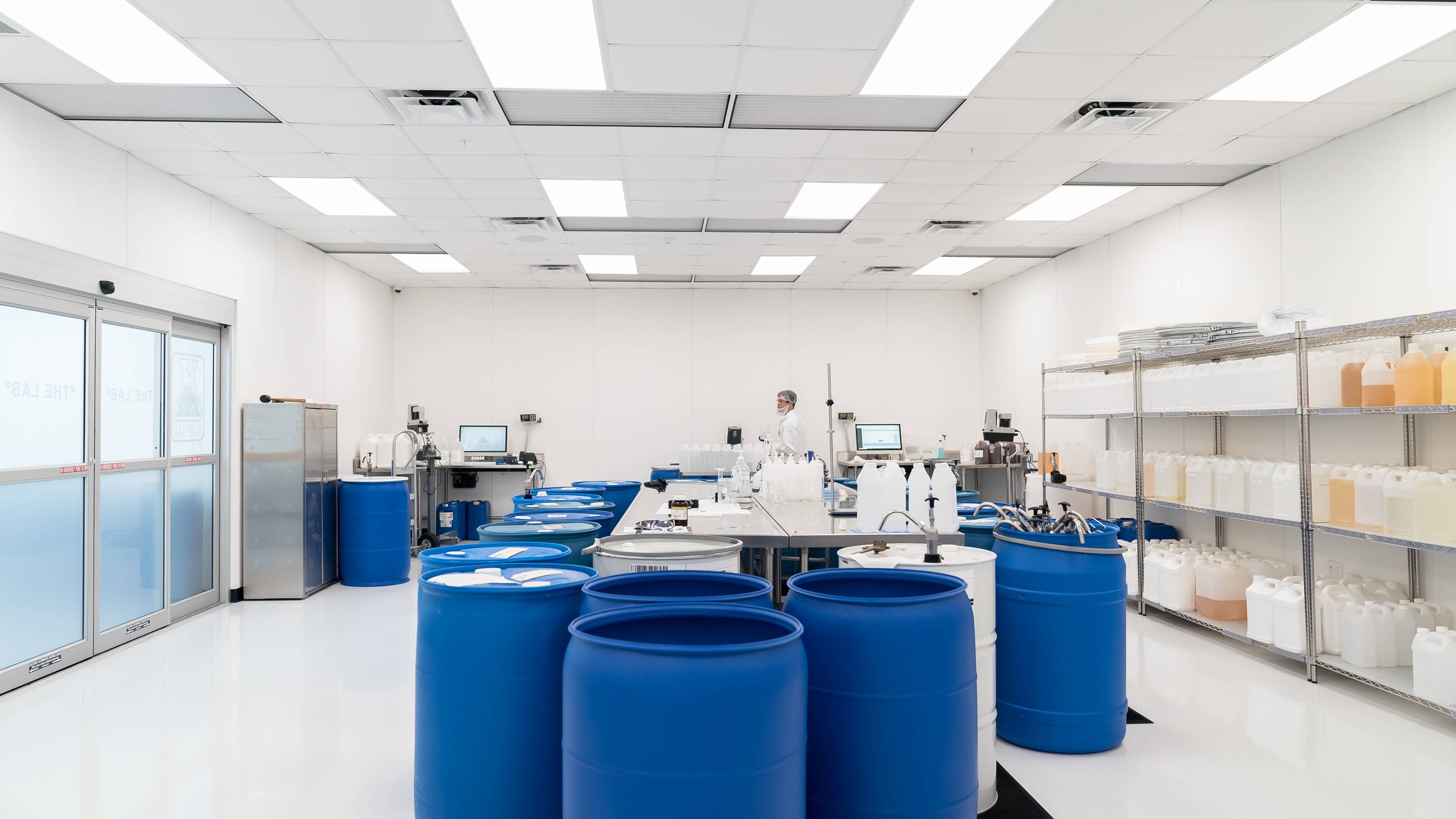 Monster Vape Labs isn't like any other e-liquid manufacturing facility on the planet. We obsess over process and quality control. We are dedicated to achieving process perfection in manufacturing, so that every bottle of e-liquid is made the exact same as the one before it. We take quality control to the next level.